Why I'm Running the Amica Newport Marathon: Sharon Toner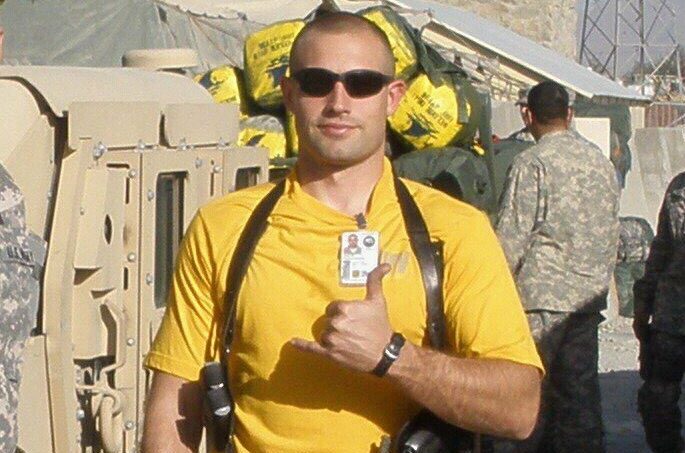 This year, during sign-up, we ask runners why they're choosing to run the Amica Newport Marathon or Half Marathon this year. There are heartwarming stories, stories of triumph over physical challenges, and stories of deep friendships formed on the pavement. Sharon Toner's story stopped us in our tracks.
Sharon Toner is running the 2019 Amica Newport Half Marathon in memory of her son, LTJG Francis L. Toner IV. Frankie Toner, from Narragansett, Rhode Island, was one of two sailors killed when he and a group of other officers were jogging along the perimeter of their camp in Afghanistan, on March 27, 2009.
After the initial shots were fired, the unarmed Toner stepped in to verbally challenge the attacker, distracting the aggressor from killing others and allowing another officer to escape and seek help. Toner sacrificed himself for the lives of his fellow officers. Posthumously awarded the Silver Star, the nation's third-highest military decoration for valor, Toner was 26. He is buried among heroes at Arlington National Cemetery.
"Frankie loved to push himself," says Sharon. "He was an incredible athlete, playing football, wrestling and in college adding rugby and lacrosse at the USMMA. He was so proud of the fact that after really pushing, he was running a four-minute mile in Afghanistan."
"I signed up for the half marathon to push myself in his honor," says Sharon. "Honestly, it's a little overwhelming but I am giving it a go. I know he will be with me in spirit."
Sharon, we are wishing you all the luck in the world, and we're honored that you're running with us in October to honor Frankie. We'll be cheering you on the entire way!