Tips for Nighttime Running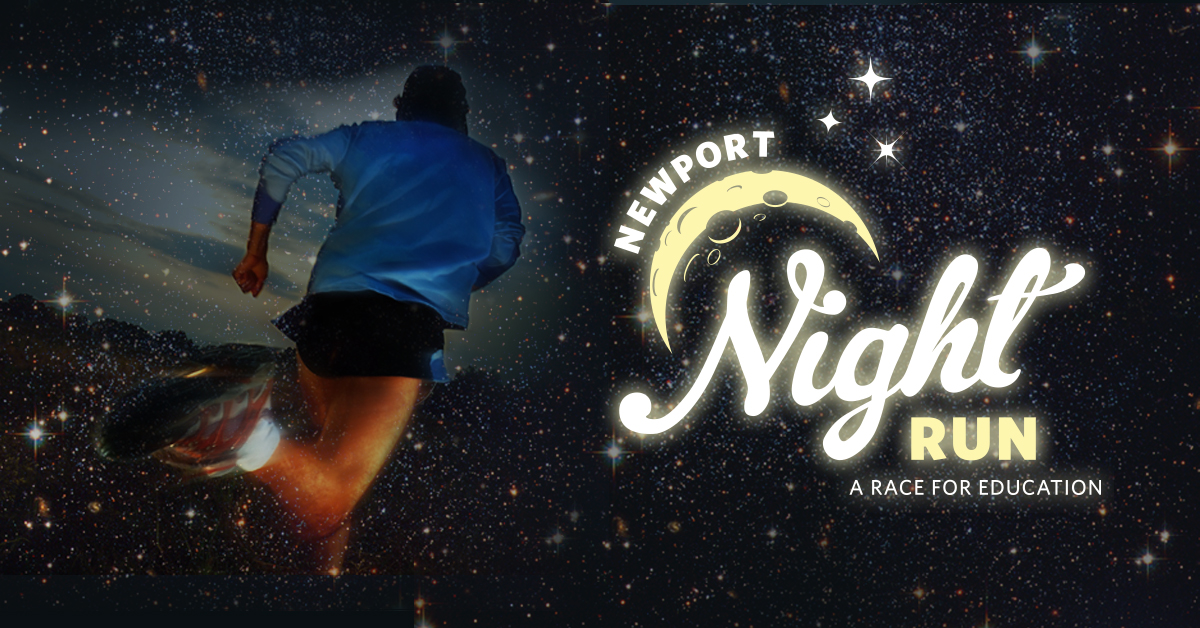 Next weekend's Newport Night Run starts at 7:30 pm, 20 minutes after sunset. Safety of our participants, volunteers, and staff is our top priority. Here are five tips for making this after-hours event fun and safe.
Dress Smart
White, bright colors and reflective materials are your best bet when dressing for a nighttime run. Many running brands sell clothes with already built-in reflective strips, which are a great investment for safety's sake. This year's event t-shirt is dark blue, so if you plan to wear the shirt please layer a reflective vest or other clothing on top.
Bundle Up
Without the heat of the sun, running can get chilly. The forecast for our event this year is damp and cool, so grab an extra layer and consider wearing a light hat and/or gloves.
Illuminate
Bring a headlamp (make sure the batteries are full!), reflective lights to attach to your shoes, clothes, ankles and wrists, and consider carrying a small flashlight with you on the run.
Stay in Your Lane
Part of the Newport Night Run course is along Ocean Avenue, where runners are only permitted to run in a single, well-marked lane. There is a chance that traffic will use the opposite lane, so to avoid any accidents please run only in the marked course area. Newport Police will be on the course to assist in directing traffic.
Have Fun!
The Newport Night Run is Newport's only after-dark 5K, so enjoy the experience and remember the fantastic support you're providing for the Newport Public Education Foundation!
Register now for this fun event!
About Gray Matter Marketing
Gray Matter Marketing, LLC is an award-winning marketing and event management agency based in Portsmouth, Rhode Island. Founded in 2012, the company is known for producing best-in-class events, exceptional customer service and creating economic and social impact through events. A portion of every entry fee or ticket sold at every GMM event benefits local charity. For more information on Gray Matter Marketing, visit www.graymattermarketing.com.