Inaugural Savannah Craft Brew Races in the books!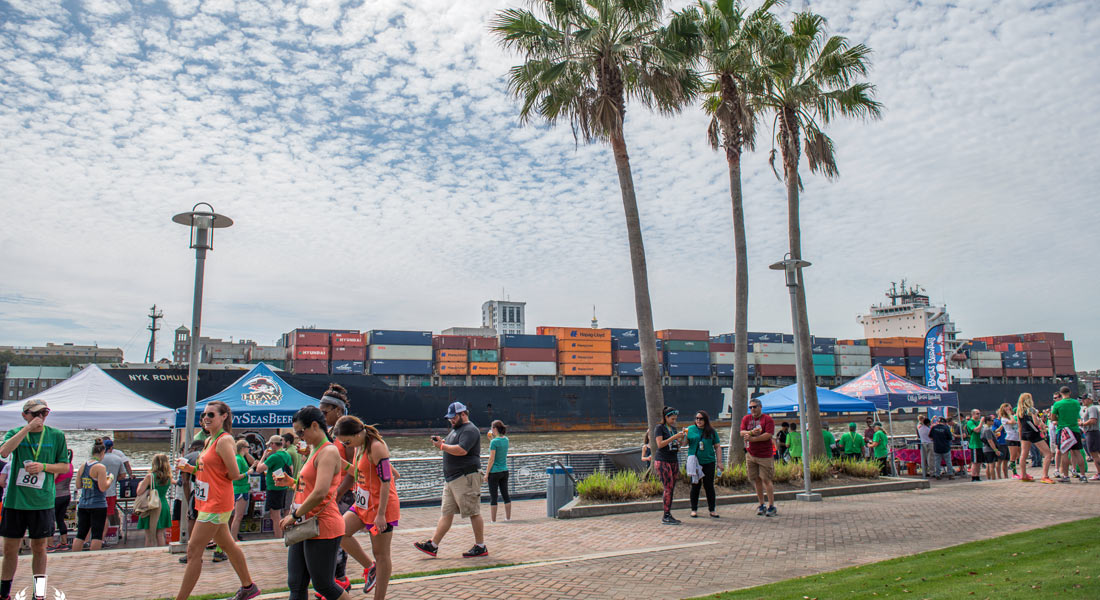 On a warm Sunday afternoon, streams of runners and beer-lovers alike came poured over to the Savannah International Trade Center for the inaugural Craft Brew Race Savannah. Featuring a lineup of up-and-coming Georgia breweries, combined with fresh releases from acclaimed craft breweries, there was plenty of beer and cheer.
In case you were unaware, St. Patrick's Day weekend is a big deal in Savannah. Very big. So while the city was swimming in green, the Craft Brew Race became either a great way to jump-start the week's festivities, or momentarily escape the revery happening elsewhere in the city.
The outdoor festival featured bright sunshine and cool tunes from local band The Wave Slaves. Fresh off a feature at the Savannah Stopover music festival, the band rolled out a steady stream of original instrumental surf rock and covers. Festival goers kicked off their running shoes and relaxed along the Savannah river, drinking in delicious brews and gorgeous views of the city.
WTOC-TV: Savannah, Beaufort, SC, News, Weather
Gray Matter Marketing was pleased to partner with the Georgia Craft Brewers Guild on the event. A portion of the event's proceeds were donated to the GCBG in support of their efforts to modernize Georgia beer laws. In addition to this donation, Gray Matter Marketing purchased all of the beer in advance of the event to show our support for these amazing local brewers. Without them, this event would not be possible.
Results: (Full Results)
Male Results: First: Alexander Abt (18:35) Second: Matthew Lapaglia (19:02) Third: Larry Evans (19:06)
Female Results: First: Kylen Johnson (21:15) Second: Kelly Ryan (21:54) Third: Andrea Wardwell (22:24)
Team Results
Fastest Team: Brew / Drink / Run (1:08:21)
Largest Team: Southbound Brewing
Largest Brewery Team: Southbound Brewing