Craft Beer is one of the fastest growing industries in the country, and the Northeast is one of the epicenters of that expansion. The brand-new Wells Brew Fest is a celebration of American Craft Beer with a focus on Maine's breweries, showcased at the Wells Harbor Community Park. The inaugural event will be on July 14th, 2018 and is hosted by Gray Matter Marketing, who also produce the Craft Brew Races event series, the Cape Cod Brew Fest and the Rhode Island Brew Fest.
At the Wells Brew Fest, participants will have the opportunity to sample from 30+ breweries and more than 100 styles of beer during the tasting session from 2-5 PM. All beverage samples are included in the price of the ticket, as well as live music, access to food vendors and much more. Every attendee will receive a custom glass as they exit the festival. Designated Driver tickets are also available, which include festival entry, complimentary snacks and non-alcoholic beverages, and a souvenir glass.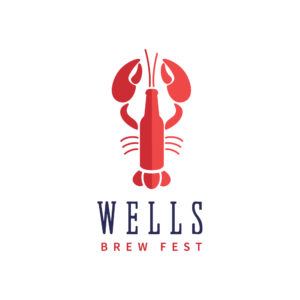 A number of Maine Breweries have joined the festival, with more to be added in the coming weeks. Those participating include: Hidden Cove Brewing Company (Wells), Atlantic Brewing Company (Bar Harbor), Shipyard Brewing Company (Portland), SoMe Brewing Company (York), Gniess Brewing Company (Limerick), Allagash Brewing Co. (Portland), Banded Horn Brewing Co. (Biddeford), Tributary Brewing Company (Kittery), Nonesuch River Brewing (Scarborough), Woodland Farms Brewery (Kittery), Foulmouthed Brewing (South Portland), Orono Brewing (Orono), Funky Bow Brewing (Lyman), and The D.L. Geary Brewing Company (Portland). The Wells Brewfest proudly purchases all the festival beer from the breweries in order to support the craft brew industry.
Festival parking will be available at Wells High School. Free trolleys will run continuously throughout the afternoon between the festival and the High School. Participants are encouraged to carpool and assign a designated driver, or utilize public transportation options and ride shares. The Wells Brew Fest is a private, ticketed, 21+ event. No one without a ticket or under the legal age will be admitted, including minors, children, infants and babies. No pets are permitted inside of the festival.
Tickets, and more information is available at www.wellsbrewfest.com. Vendors and interested breweries are encouraged to contact Gray Matter Marketing at [email protected].
The management team at Gray Matter Marketing has more than 35 years of combined experience working on high profile events. Our expertise in lifestyle event and sport management provides our partners with first-class experiences ranging from endurance road races to food and beverage festivals. Our sponsorship programs complement these events through marketing, promotions, product sampling and extensive social media activation, resulting in integrated programs designed to inform, engage, and drive business.