Newport 10 Miler is a Home Run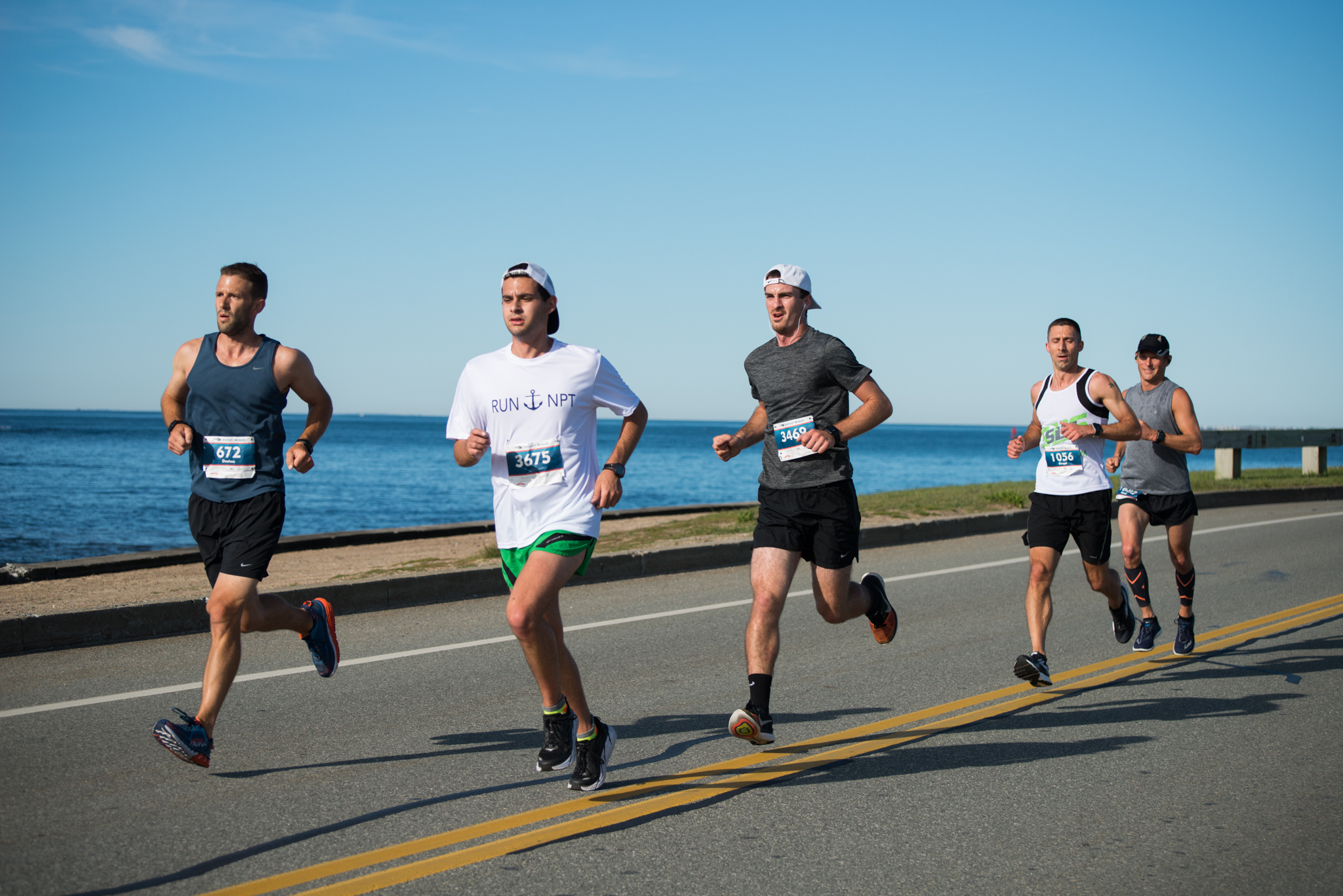 Though we've been struggling through what Newporters have dubbed "June-uary," Sunday was a breath of early summer just in time for the fifth annual Newport 10 Miler. 3,000 runners from 32 states and 11 countries arrived at Fort Adams bright and early to run one of the country's most scenic courses, following Ocean Drive, Bellevue Avenue and around Fort Adams State Park. 
Adrian Massie, from Newport, won the race overall with an elapsed time of 1:00:42. "I live about a block from the course so it was great to come down," he said. "It was a beautiful day for a race, the sun was out, it's warm but not too hot, I had a lot of fun." The top four male finishers jockeyed for the first eight miles before Massie took the lead between miles seven and eight. "I decided to kick it up on the last hill, and that's what really worked," says Massie.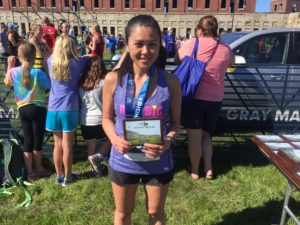 The top female finishers were fewer than three seconds apart, but it was Providence's Michelle Tsang who ultimately broke the tape at 1:04:12. Originally from Hawaii, Tsang moved to Providence for medical school. "June is my last month in Rhode Island, we're moving, but I wanted to run this race as I'd heard such amazing things about it," she said. "I just got into running last year, and I met a great running community in Providence. I didn't realize there was a such a strong community here in Rhode Island, and I really got into it from there."
Every finisher who completed the course received a custom Newport 10 Miler medal, which featured a "10" motif in front of golden crossed cannons, modeled after those found on the grounds of historic Fort Adams. There were a number of memorable participants this year, including Warren Caldwell, an East Providence Police officer who completed the course in his full tactical kit, and 77-year-old Edward Bishop from West Warwick, who is legally blind and crossed the finish line to cheers of hundreds of participants who stayed to cheer on the final finisher.
For the first time ever, the Newport 10 Miler also had a virtual participant. Jerald Froehner, an MD in the US Navy, was registered to run the race before his deployment was extended. Instead, to participate Froehner ran a 10-mile course in Germany, where he is currently stationed. "We look forward to getting Jerry's Newport 10 Miler medal into his hands," says Matt Gray, President of Gray Matter Marketing. 
Following the race, participants enjoyed beverages from Polar Seltzer, snacks from KIND Snacks and Noosa Yoghurt, beer from Harpoon Brewing and caffeine treats from High Brew Coffee company. Event sponsors Focal Upright Furniture, Newport Co. Physical Therapy and Run Newport were also on site, talking all things running and fitness with the accomplished Newport 10 Miler finishers and their fans.
An army of volunteers from the Fort Adams Trust, the Boys and Girls Club of Providence, the Boys and Girls Club of Newport County, and elsewhere manned registration booths, on-course water stops, and the finish line. "We wouldn't be able to do what we do without our incredible volunteers," says Gray. "We're proud to donate a portion of each event registration to our charitable partners at every running event that we produce."
A $17,500 donation will be made to the Fort Adams Trust, $3,500 to the Boys and Girls Club of Newport County, $1,500 to the Portsmouth High School Track and Field team and $1,000 to the Boys and Girls Club of Providence. "As the event has grown each year, we've raised more and more for local charities," says Gray. "We've also had the opportunity extend reach to Portsmouth and Providence this year. As the event continues to grow, we will be able to increase that impact."
The 2018 Newport 10 Miler date will be announced soon, with ticket sales opening shortly after.
Photos: Clancy Creative