Local Runners Win Overall Accolades at First-Ever Portland 10 Miler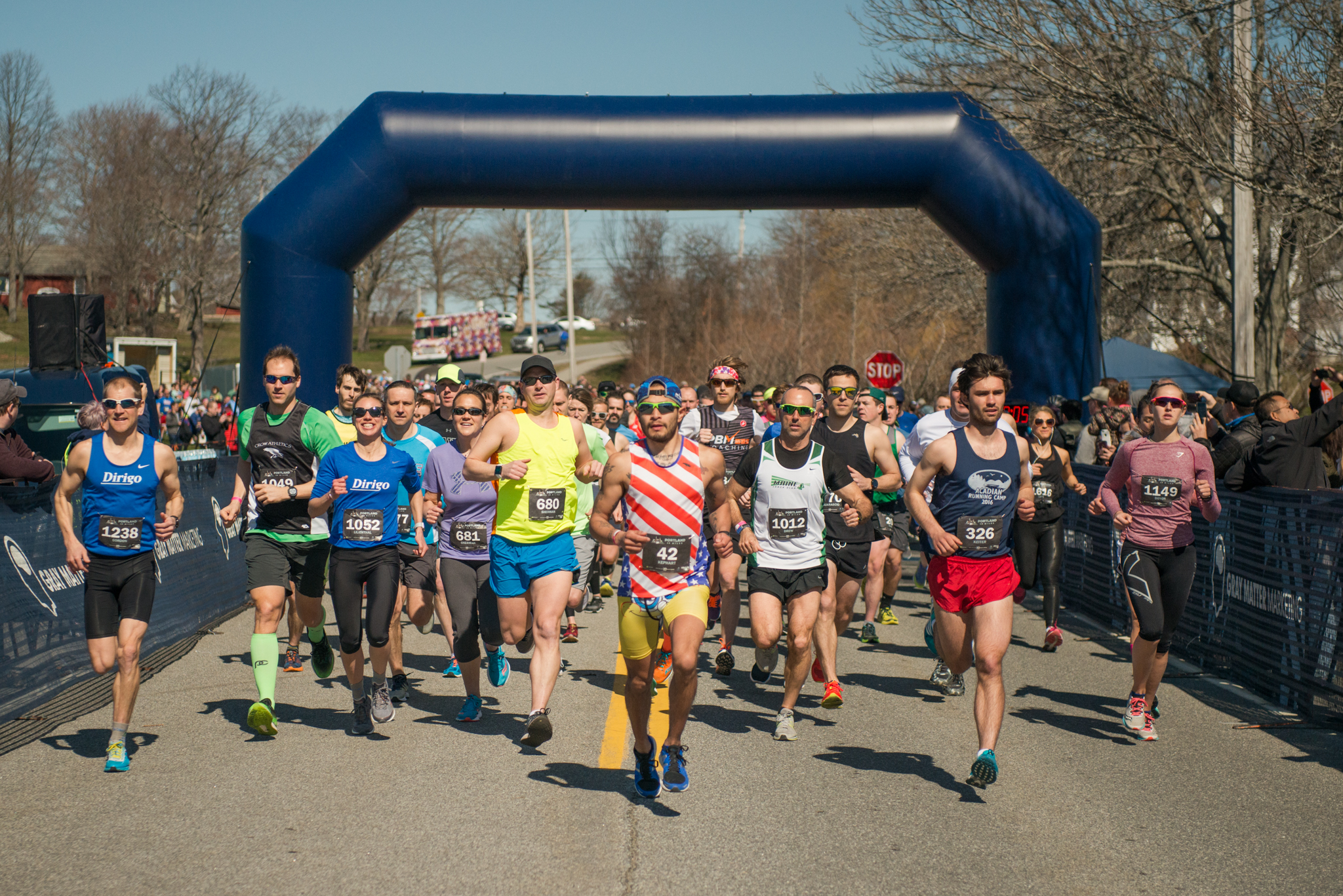 For local runners in Portland, Maine, the course for the Portland 10 Miler was a familiar one. Highlighting some of Portland's most beautiful running paths with a start and finish in Edward Payson Park, 1,400 runners and walkers enjoyed beautiful weather and a fun atmosphere on Sunday. The event, produced by Gray Matter Marketing, benefited local nonprofit Spurwink Services. A portion of each entry fee was donated to Spurwink in support of their efforts to help children, adults and families affected by behavioral health challenges and developmental disabilities live healthy, engaged lives in their communities.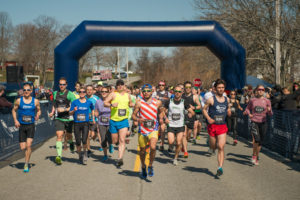 It was local runners who won the day. Michael Gordon, a Portland resident, finished first overall with a  blazing-fast time of 56 minutes and 14 seconds. "It was great," said Gordon after his win. "I live just at the top of the hill, I jogged to the start. The weather worked out perfectly, the course is great because there are people along the way, cheering you on."
Gordon was followed shortly after by Andrew Kephart (Ellsworth, ME) and Joseph Reynolds (Westbrook, ME.) "We were together until about mile nine and a half," says Kephart about Gordon. "He really had a kick, and I knew it, so my goal was just to chase him down and get my personal best time."
"I love the 10-mile distance," added Kephart. "It's perfect for everyone. You can do it in one weekend, and still recover and do another one the next weekend if you want to."
Michelle Lilienthal, also a Portland resident, was the first female across the finish line, clocking in at 1 hour, 2 minutes and 55 seconds. Lilienthal, who has qualified for the Olympic marathon trials this year (and also did in 2008, 2016 and 2018), is a member of team "Lily's Ladies" along with male winner Gordon. They are also both members of the Dirigo running club, sponsored by Fleet Feet Maine.
"This is my hometown, I run pretty much this course every day at 5:30 AM," said Lilienthal. "I know it, and I love it. Back Cove and Eastern Promenade are beautiful, it was a beautiful day. It's the best spring day we've had so far this year."
Amanda Wright (Hempstead, NY) and Erin Lohrenz (Charlestown, MA) rounded out the women's podium.
After the finish, runners were treated to a beer garden courtesy of Rising Tide Brewing Company, as well as local food trucks and athlete snacks. Every participant received a long-sleeve commemorative shirt and a finishers medal.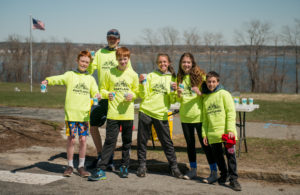 A portion of each race fee was donated to Spurwink Services, who also organized on-course volunteers for the event to man water stops, registration and other important roles. "Our deepest gratitude for all at Gray Matter Marketing for your generosity and making Spurwink the beneficiary of the 10 mIler," said Abby Peck, Director of Annual Giving & Special Events at Spurwink Services. "I know everyone had a great time and the money raised is so crucial to the work we continue to do with our clients."
The Portland 10 Miler is a part of the New England 10 Miler series, a series of three ten mile road races. Portland was the first event of the year, which will be followed by the BankNewport 10 Miler in Newport, Rhode Island on June 3rd, and the Vermont 10 Miler in Stowe, Vermont on November 4th.
More information and a full list of finishers results is available online at www.portland10miler.com. The date for the 2019 event will be announced soon.