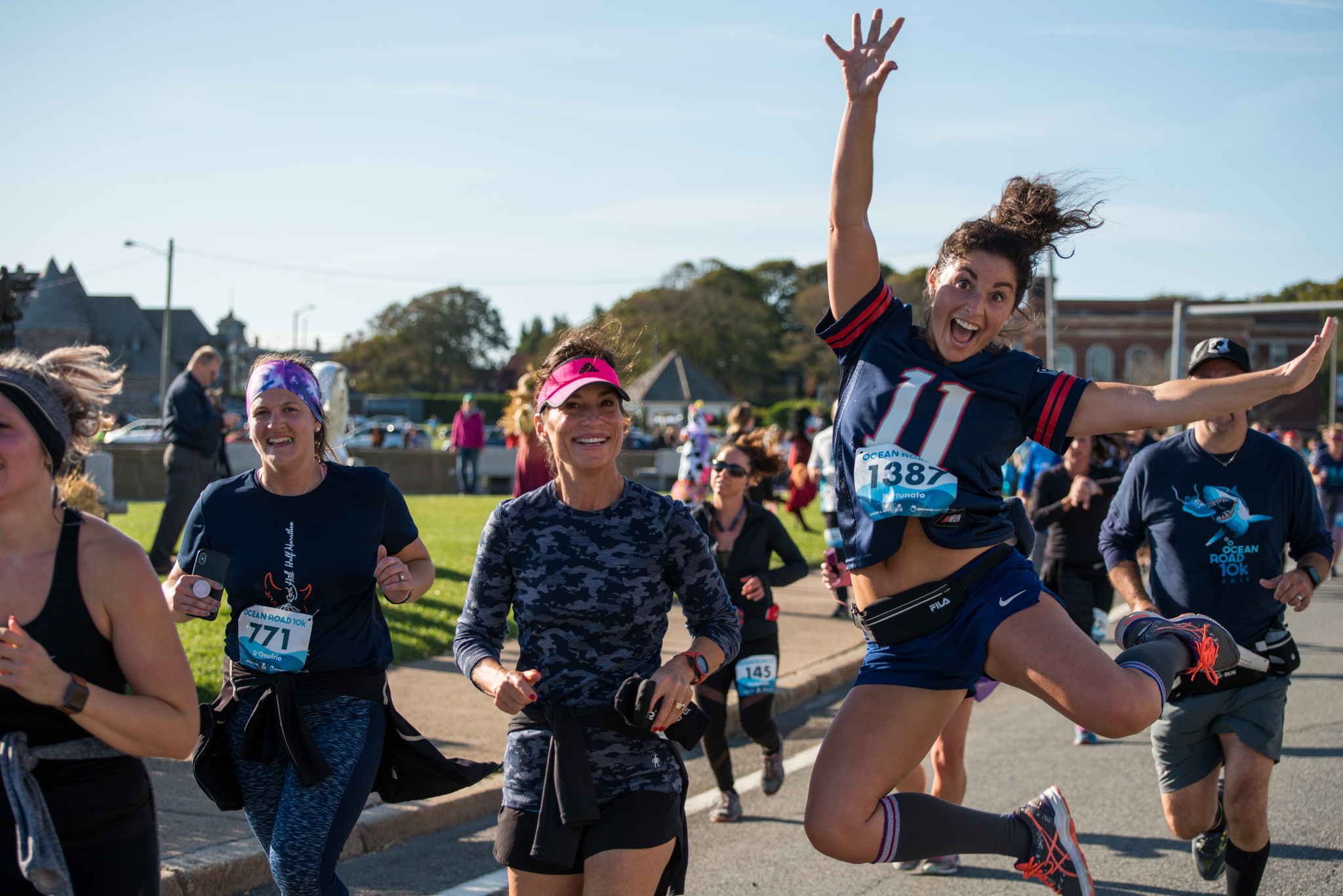 The Amica Newport Marathon, BankNewport 10 Miler, and Ocean Road 10K have all been named in the top 100 races in the USA by online racing resource Bib Raves. After a popular voting round followed by a judged round, these three events have secured top spots in their categories. All three events are annually produced by Portsmouth-based Gray Matter Marketing.
"It's such a great feeling to have our runners nominate us to receive national recognition for events that we work hard on, and are very proud of," says Lisa McCurdy, Director of Communications at Gray Matter Marketing. "The local support for our events has been outstanding, and runners from around the country and across the globe come to Rhode Island to not only run our races, but to enjoy visiting our beautiful state."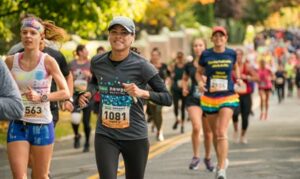 The Amica Newport Marathon & Half Marathon was named as one of the top 20 half marathons in the USA. The race, which is scheduled for October 11th, 2020, is a gorgeous tour of Newport's most stunning running routes, from downtown on Thames street out on to Ocean Drive and back through Bellevue Ave. to Easton's Beach for a stunning seaside finish. The race regularly attracts more than 3,000 runners annually, many from out of state. In 2019 alone, the race raised more than $150,000 for local and regional nonprofits through direct donations and runner fundraising.
The BankNewport 10 Miler and Ocean Road 10K were both named in the top 20 races with a distance of 10 miles or less. The eighth annual BankNewport 10 Miler will be on May 31st, 2020, starting and finishing at Fort Adams and following the loop of Ocean Drive. The race benefits the Boys and Girls Club of Newport County and the Fort Adams Trust, and is a part of a three-race New England 10 Miler series with the other events in Portland, Maine, and Stowe, Vermont. The Ocean Road 10K, also celebrating its eighth year in 2020, is in Narragansett, Rhode Island on October 4th. Benefitting the Narragansett Historical Society, the course is flat and fast, running one-way from Point Judith Lighthouse to Narragansett Town Beach. The Ocean Road 10K has grown exponentially in popularity each year, selling out in late summer despite an increase in the field size. The event is expected to sell out again in 2020.
In addition, for the second year in a row, RaceRaves has named the Amica Newport Marathon and Half Marathon as the top event in Rhode Island for its distance; in 2018, the online race review website ranked the best marathons by state, and this year the site ranked the half marathons.