Gray Matter Marketing — 2019 in Review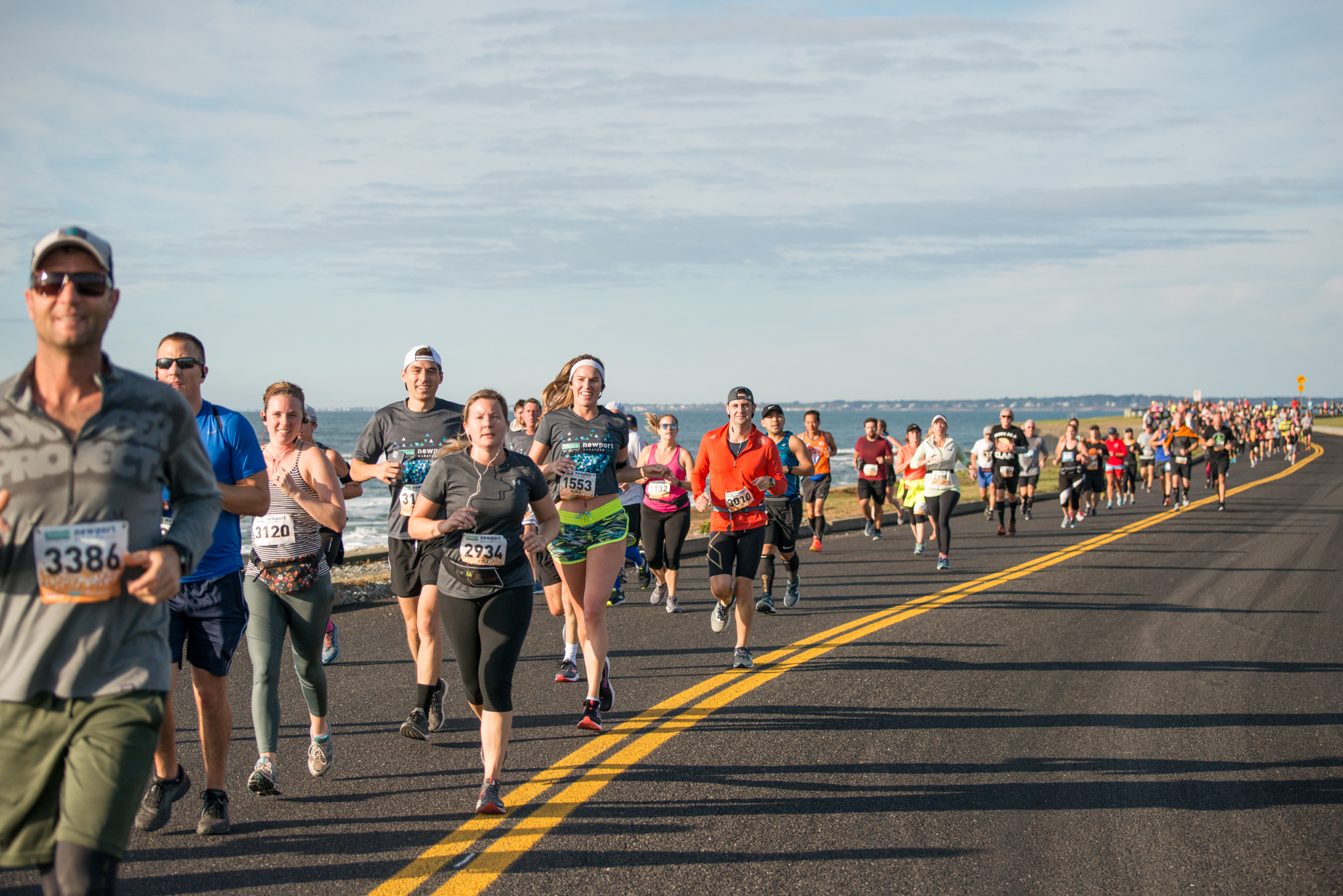 Ah, the end of another year. And, another decade! As always, the last few weeks of the year is a fun time for us to pause and reflect on the work we did this year; the highs, the lows, and everything in between.
First, as always, the biggest kudos go out to our participants, volunteers, sponsors, vendors, staff and partners — each individual is key in Gray Matter's continued success and growth. Our impact on communities and the quality of our events wouldn't be as great as they are without each person!
In 2019, we hosted 17 events that saw approximately 25,000 runners, walkers and cyclists cover more than 120 miles of roadway or bike path. At our finish lines, we awarded more than 21,000 medals or pins. In total, we fundraised more than $400,000 through our events' direct donations, as well as participant's efforts in fundraising.
We had 5 incredible interns join us this year from Salve Regina University, Elon University, and Emmanuel College. We enjoyed showing them the ropes of event planning and marketing, and we certainly learned from them as well!
By our best guess, we washed 500 buckets and bins, moved 70,000 bottles of water (at least twice each), put out and packed up more than 2,000 traffic cones, schlepped 350 boxes of t-shirts, placed 300 folding tables, and sorted and placed more than 1000 cases of beer. Our hard-working staff and volunteers make it all look seamless!
We held two new events in 2019; the University Orthopedics 5K and the Aquidneck 10K. Both were successful and will be returning in 2020!
2019 was also an award-winning year for Gray Matter Marketing; for the second year in a row, our Amica Newport Marathon & Half Marathon was named the best in Rhode Island by Race Raves, and one of the top 20 half marathons in the USA by Bibrave. Our Ocean Road 10K and BankNewport 10 Miler were also awarded top 20 races less than 10 miles by Bibrave.
The year wasn't perfect; it was also the first time we had to cancel a race due to extreme weather events out of our control at the Vermont 10 Miler. It was a really challenging few days for our staff, and we learned a lot. We're looking forward to welcoming many of those runners back in 2020, and we appreciate the support and understanding from our running community following the disappointment.
As we head into our ninth year in business, we're excited about all of the work we hope to continue to do within the running world, the craft beer industry, and our local community as a whole.
The Gray Matter Marketing office closes between Christmas and New Years, and we're looking forward to the break so that we can prepare to launch an even more successful 2020.
Happy Holidays and Happy New Year!
Sincerely,
Matt, Drew, Jon, Claire & Lisa
2019 Charitable Partners
A Wish Come True
Aquidneck Land Trust
Barnstable County Agricultural Society
Boys and Girls Club of Newport County
Boys Scouts, Troop 1 Jamestown
Boys Town New England
C. Thomas Clagett, Jr. Memorial Clinic and Regatta
Child and Family Services
Clean Ocean Access
Daffodillion
Day One
Dr. Martin Luther King, Jr. Community Center
Fanconi Anemia Research Fund
Fort Adams Trust
Girls on the Run Rhode Island
Hasbro Children's Hospital-Cystic Fibrosis Unit
Honor Mae Muenier Trust
J. Arthur Trudeau Memorial Center
Jamestown Cub Scouts Pack 1
Jamestown Historical Society
Looking Upwards
Lucy's Hearth
Maine Brewer's Guild
Make a Wish Foundation of Massachusetts and Rhode Island
March of Dimes
Middletown Youth Football and Cheerleading
Meeting Street
Narragansett Historical Society
Newport County YMCA
Newport Gulls
Newport Public Education Foundation
Norman Bird Sanctuary
Ocean State Waves
Payton Elisabeth Watson Memorial Foundation
Preservation Worcester
Rhode Island Brewer's Guild
Rogers High School Athletic Boosters Club
Ronald  McDonald House of Providence
Rotary Club of Jamestown RI
Sail to Prevail
Salvation Army
Samaritans
Save the Bay
Sojourner House
Special Olympics
Spurwink Services
Star Kids
Stowe Land Trust
Susan G. Komen
Women's Resource Center