GMM Team Marathon Challenge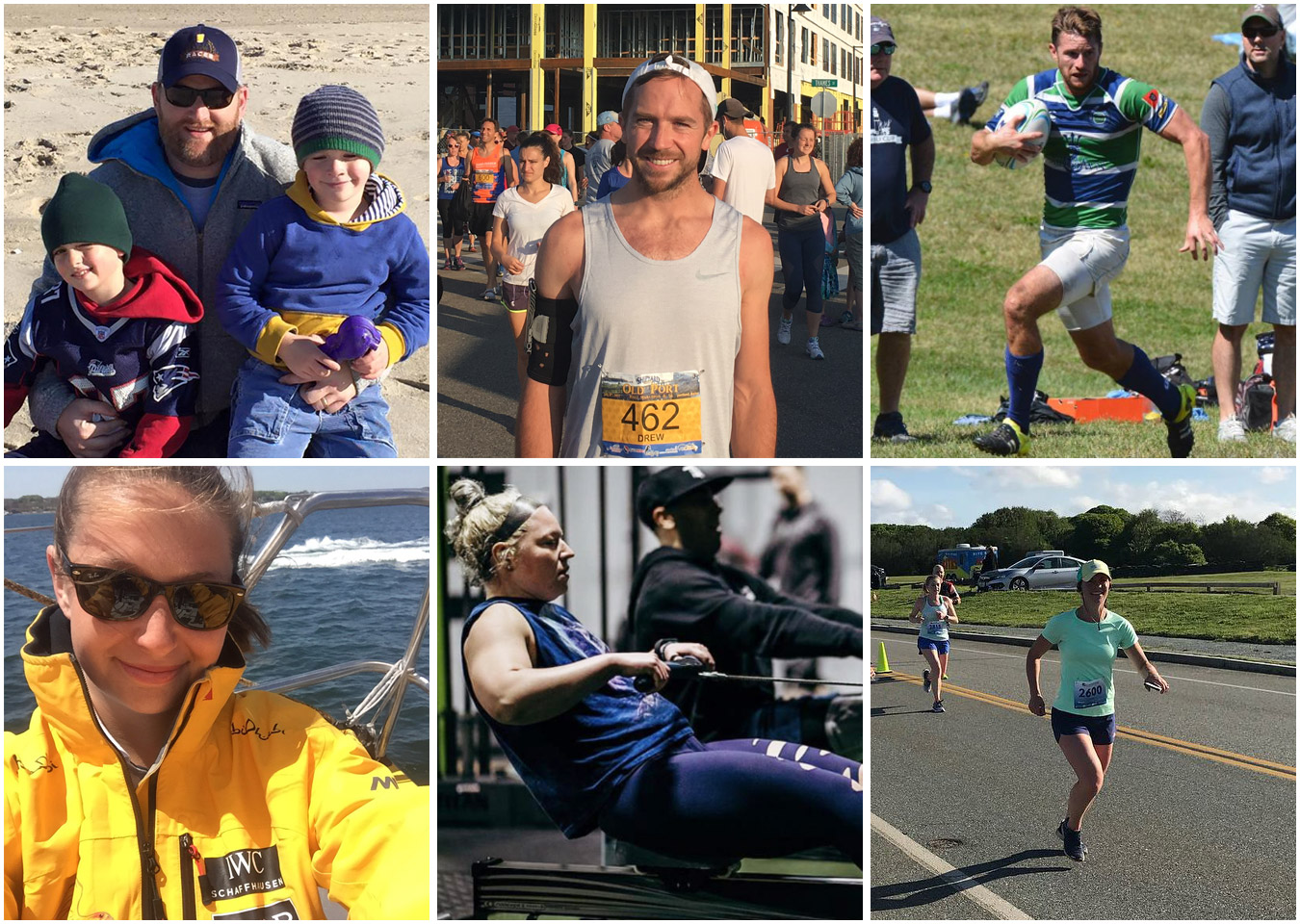 Here at Gray Matter Marketing, we're known for our event production. But what happens when we try to participate in our OWN event? We're about to find out…
Follow along with team GMM as every employee collectively runs the Amica Newport Marathon course starting on June 6th (Global Running Day) and culminating between now and the October 7th (Amica Newport Marathon). That's right, we're going to run every mile of the Amica Newport Marathon course!
Matt, Claire, Drew, Jon, Lisa, and Katie will take on the full 26.2 miles, both together on group runs and on solo outings. A few members of our team have run the course before, at least one of us is way out of shape, and a few fall in between. We're excited about the opportunity to all experience first hand what our runners experience!
Group runs will be announced on the Gray Matter Marketing Facebook Page and will be open to any and all runners who want to come out for a few miles.
We'll be tracking our progress using a paper map at the office, as well as Map My Run. As an added bonus, each team member will be soliciting donations for the official charity partners of the event! We're fundraising here!
Matt, President, is running for the MLK Center
Drew, VP/Creative Director, is fundraising for Clean Ocean Access
Jon, Director of Operations, is fundraising for the Ronald McDonald House of Providence
Claire, Marketing Manager, is fundraising for the Newport County YMCA
Lisa, Director of Communications, is fundraising for BoysTown New England
Katie, Event Manager, is fundraising for the Aquidneck Land Trust