The Flatworks LLC. Kickstarter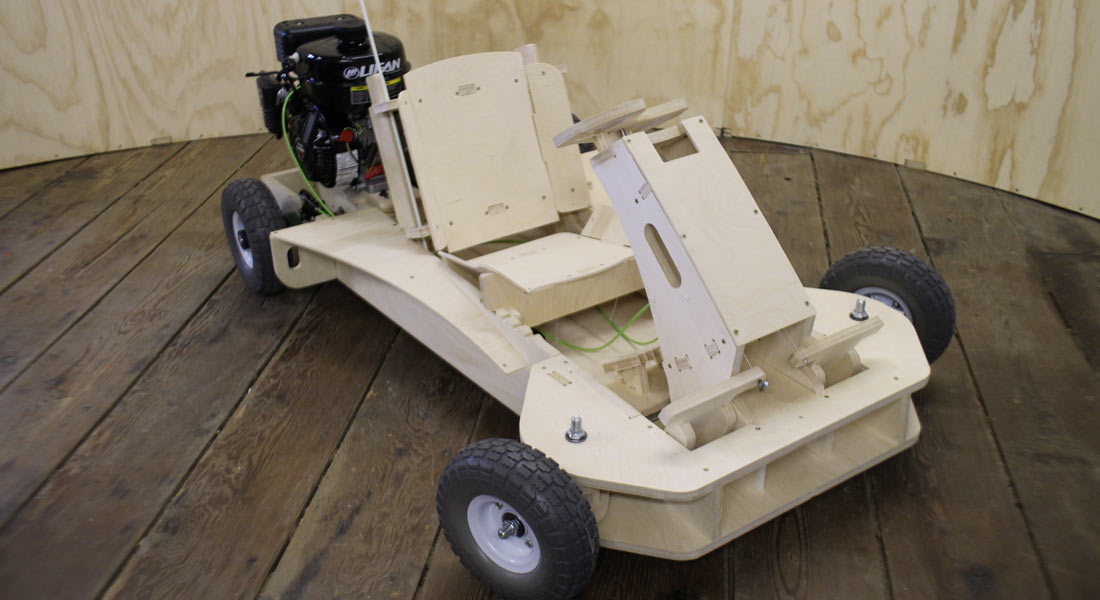 One great benefit of an office in downtown Newport – besides the view – is the unexpected. You never know who is going to pop in and completely change your day. The Gray Matter Marketing team got a crash course in the unexpected recently when the brains behind The Flatworks LLC. walked in.
The Flatworks LLC. was founded by Tim Moulton, a Newport-based engineer. An engineer by day, Tim's specialized skills (designing, customization, and prototype construction) combined with his love of go karts led him to form the Flatworks, a company that creates wooden kits that ship flat and come to life in your hands.
The first product in the Flatworks line is the PlyFly Go-Kart, a gas-powered go-kart that reaches speeds of 25 miles per hour. The kit comes complete with all the necessary wooden parts, hardware, and engine – all you need to get rolling. The PlyFly Go-Kart ships in three boxes and assembles in about 5 hours of at-home handiwork. This thing is a handmade beauty that absolutely rocks. Needless to say, the Gray Matter Marketing team was revved up to help promote this exciting new product. This included a website build, logo design, social media marketing, and public relations outreach. Armed with a strategic PR plan, and sharp, shareable design, the product crushed their Kickstarter goal. It was hailed as a "Kickstarter Staff Pick" and has appeared on websites like Gizmag, BoingBoing, and Jalopnik, to name a few.