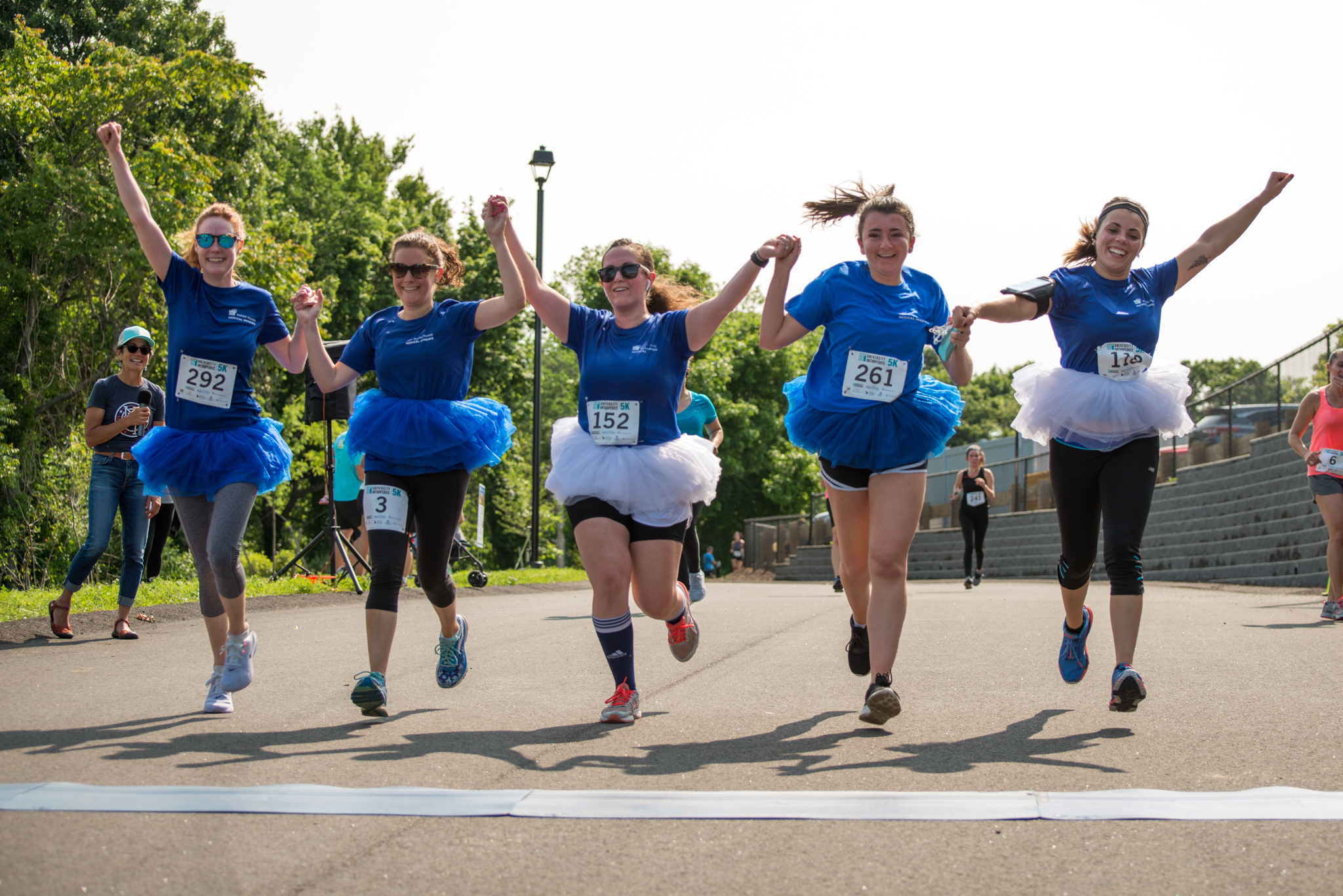 With summer finally in full swing in Rhode Island, more than 300 runners and walkers joined University Orthopedics and Make a Wish Massachusetts and Rhode Island for the inaugural University Orthopedics 5K on Saturday morning. The road race, which started and finished at University Orthopedics' new Kettle Point Campus in East Providence, was a fundraiser for Make a Wish Massachusetts and Rhode Island, and all of the proceeds from the event were donated to the organization.
Dr. Aristides Cruz, a Pediatric Orthopedic Surgeon at University Orthopedics who lives in Walpole, Mass., broke the tape in a blazing-fast 17:08. Jeffery Townsend, from Woodbridge, Conn. was second, followed by Joseph Confessore, Jr., from North Kingstown, Rhode Island.
Joy Younkin, from Scituate, Rhode Island, was the first female finisher in 20:31. Younkin was followed by Ellen Girouard, from Westerly, Rhode Island and Tracy Coro from Somers, Conn. "The running community is such a great group," said Younkin after the 5K. "Everyone motivates everyone else, and they really all come together. It's wonderful to see."
Participants in Saturday's 5K ranged in age from 7 to 75 years old. The course, which followed a portion of the East Bay Bike Path, showcased beautiful views of the Providence skyline and had participants running along the water of the Providence River. In addition to the road race, participants were able to enter to win raffle prizes from sponsors, including Ragged Island Brewing Company, the Pawtucket Redsox, and more.
For full results, visit Racewire.