Clean Ocean Access: Amica Newport Marathon Charitable Partner Spotlight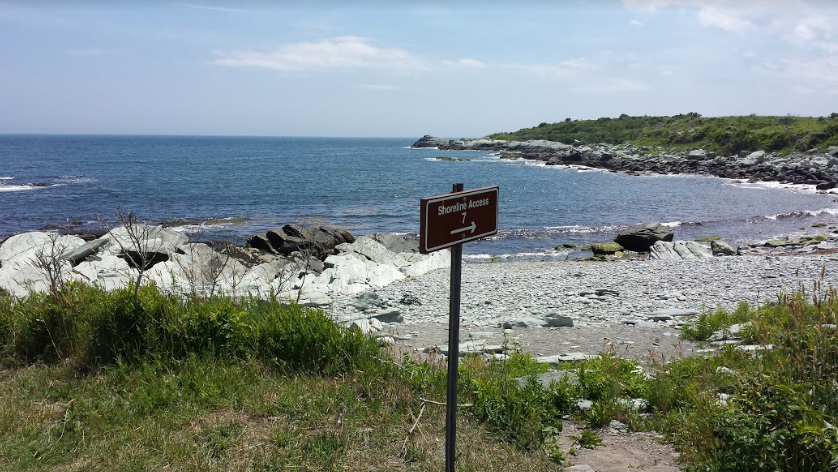 Clean Ocean Access (COA) is a local non-profit environmental group focused on working to improve ocean health. COA strives to bring people together and build community through "action today so future generations can enjoy ocean activities." The Clean Ocean Access team aims to reach this goal by eliminating marine debris, improving coastal water quality, and preserving public shoreline access.
Ten years after its inception, Clean Ocean Access moved into its first office nearly 10 years later. Clean Ocean Access now employs 5 staff members, and since 2016 has recruited over 50 interns. "At the heart of the success of COA is the people," says Executive Director, Dave McClaughlin. Investing in their intern program has been a big accomplishment for the organization.
Clean Ocean Access offers a variety of programs and volunteer opportunities that community members are welcome to get involved in. From beach clean-ups to composting, with COA, Aquidneck Island is on its way to a brighter and cleaner future for its community through healthier land and waters. 
Clean Ocean Access is currently running its Core programs, which are active from September through April each year. The Core programs consist of 2 coastal cleanups of Aquidneck Island's entire shoreline. In the summer months, COA runs its "AFTER5" program, which consists of a weekly beach cleanup at Surfer's End of Sachuest Beach in Middletown. Using the data that's collected from their main programs, COA "educates, inspires, and empowers the community to develop environmentally responsible behaviors." 
Through Clean Ocean Access, joining the composting community has never been easier. By signing up With Healthy Soils Healthy Seas Rhode Island, you can make the most of your food scraps and help the local environment by having your compost removed, or learning how to compost in your own backyard! "This innovative project aims to inspire long-lasting environmentally responsible behavior by tackling ocean pollution at its root: on land."
In 2006, after discovering that Aquidneck Island's waters were only monitored for bacteria in the summer, COA decided to start its water quality program. Clean Ocean Access emphasizes that while the removal of marine debris and trash from the ocean is important, water quality in the ocean is equally as important and deserves just as much attention. With this program, COA is able to track and document water quality and the impact of the path that water takes from the island to the ocean.
According to Dave McLaughlin, "improving ocean health starts on land, with the choices we make in our daily lives. We are committed to seeing Aquidneck Island become a leader of stewardship." 
To learn more about Clean Ocean Access and how you can help keep our waters clean, or to run for team COA, http://www.cleanoceanaccess.org/.