Citizens Bank Pell Bridge Run Raises $100K for Local Charities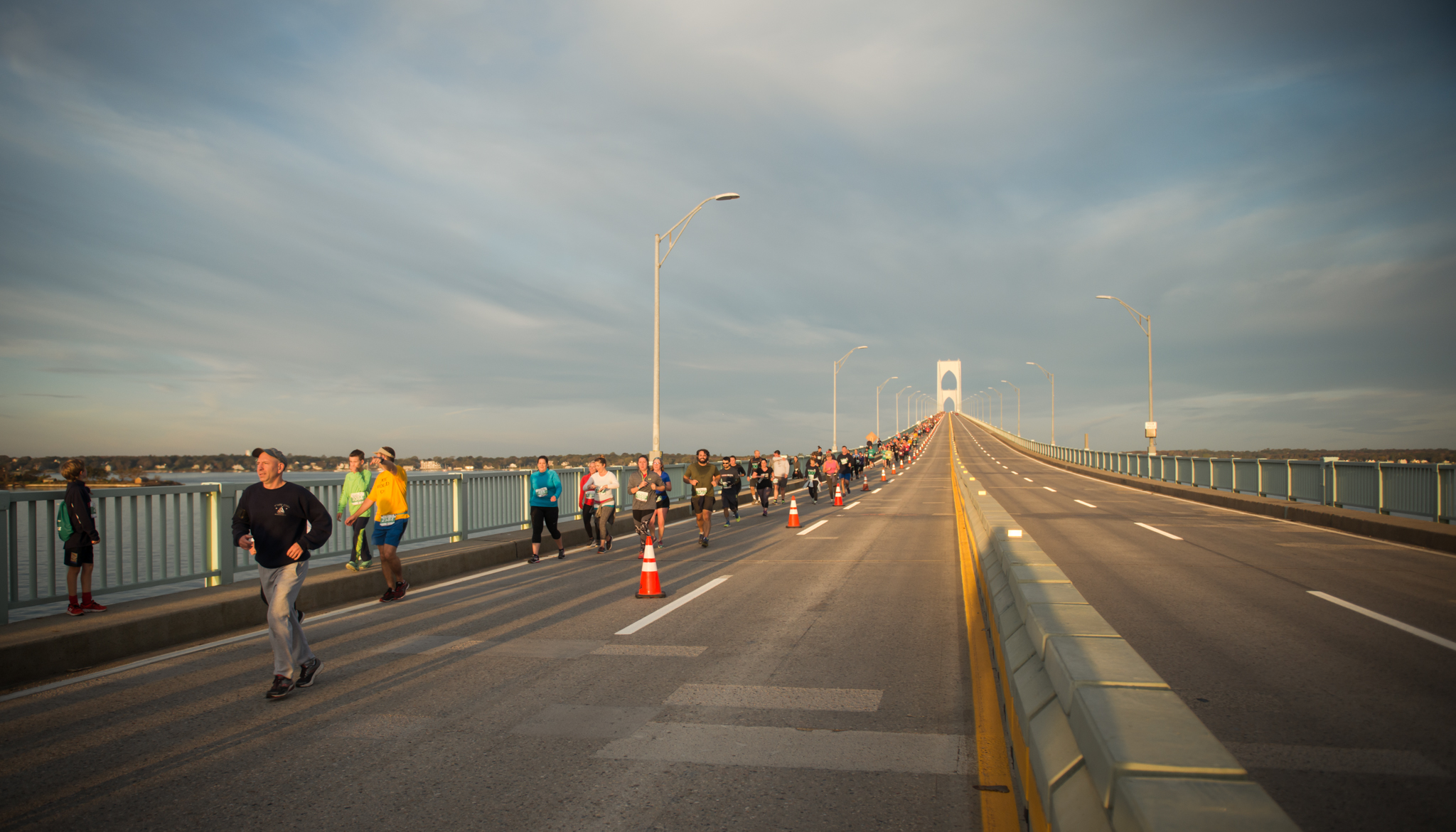 In the pre-dawn hours of Sunday morning, alarms were blaring all across Rhode Island, Connecticut, Massachusetts and further afield. Why the early wake-up call? The Seventh Annual Citizens Bank Pell Bridge Run! 2,700 runners and walkers of all ages gathered in Jamestown to run across the Claiborne Pell Bridge to Newport at sunrise.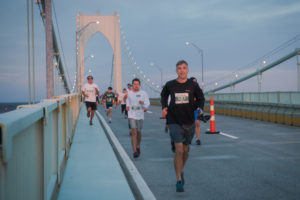 The event, which is hosted by the Rhode Island Turnpike and Bridge Authority and produced by Gray Matter Marketing, follows a 4-mile course from Jamestown to Newport over the bridge and to the Newport Visitor's Center. 100% of the proceeds from the event are donated to local and regional charities. This year, 32 organizations were chosen as recipients of these funds, while an additional $43,000 was raised online in support of participants and running teams.
The event is open to runners and walkers of all ages who can cross the bridge in the hour allotted. This year, participants ranged in age from 4 years old to 85 years old. The event is the only day of the year that pedestrians are permitted on the Pell Bridge, and many participants took full advantage of the unrivaled, sweeping views of Narragansett Bay to snap pictures and take in the sights.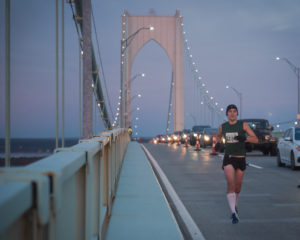 In the race, Providence, Rhode Island's Geoff Nelson's winning streak continued. The 32-year old has won the past six editions of the race, and this year was no exception. He blazed up the bridge and into Newport, clocking in at 21:09. David Guinan from Newport came in second, 58 seconds after Nelson. Scott Kallgren, from Cambridge, Massachusetts rounded out the top three men.
For the women, Megan Jaswell from East Hampton, Connecticut had the fastest time, crossing the line in Newport at 23:46. Newport's Kacie Gallow followed at 26:35, and Newport's Jennifer Maddocks won third place female with a time of 26:57.
The Citizens Bank Team won the award for largest team, with more than 170 participants. Newport Shipyard won the award for fastest team, calculated by adding the times of the top three finishers on the team, including one male and one female. 49 teams participated in the team competition.
For a full list of supported non-profits, results, and photos, visit www.pellbridgerun.com. A date for the 2018 Citizens Bank Pell Bridge Run will be announced soon.