The BankNewport 10 Miler Returns This Weekend!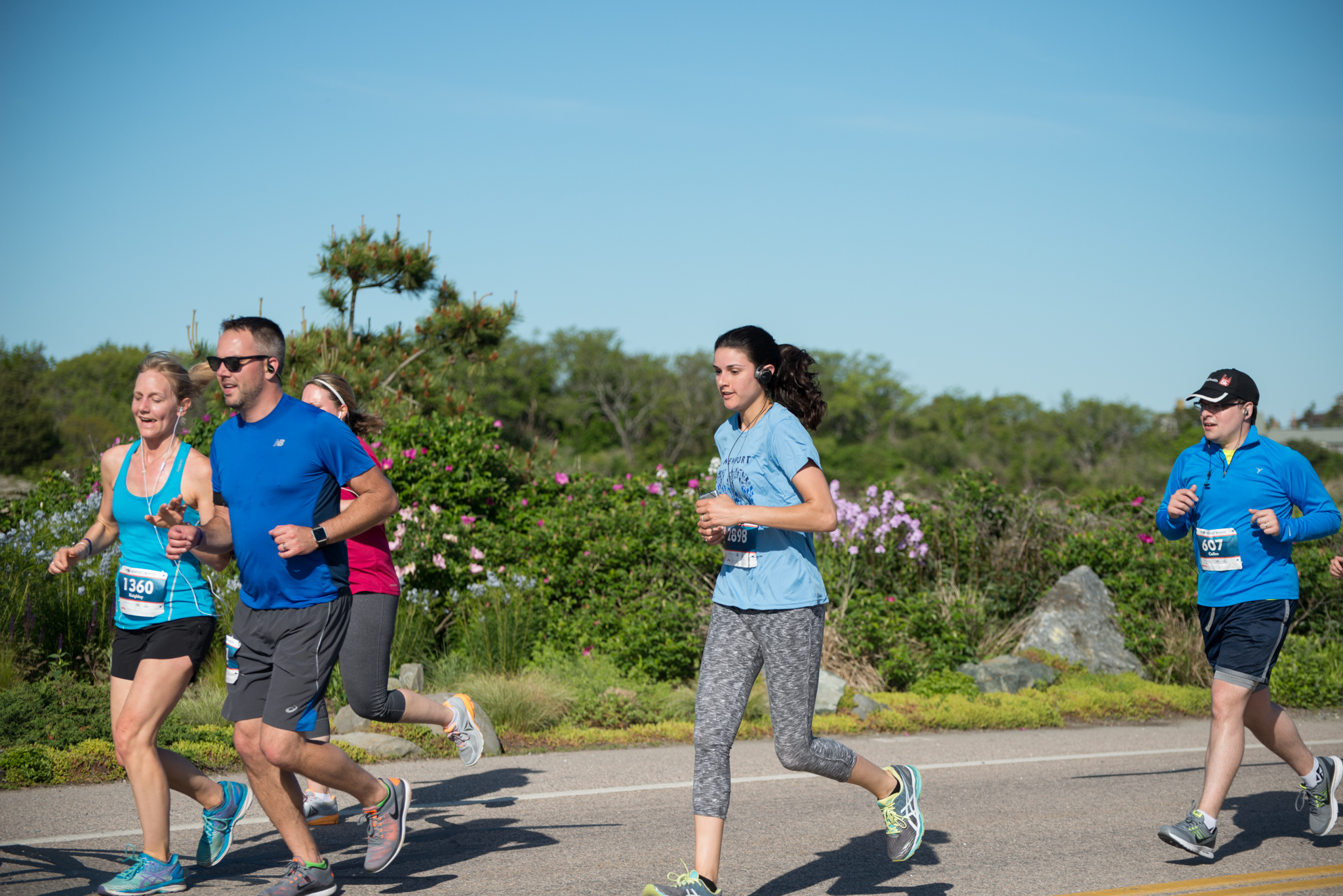 For local runners, the BankNewport 10 Miler is a summer kick-off of sorts, marking the beginning of a season full of fun events and beautiful courses. This year's BankNewport 10 Miler will host more than 3,000 runners on June 3rd, starting and finishing at Fort Adams, and we have a few updates about the event to share with you!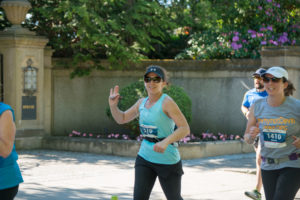 BankNewport is the title sponsor of this year's event, coming on board earlier this year. "BankNewport has been an excellent community partner for this local-favorite event," says Matt Gray, President of Gray Matter Marketing. "As the tradition of this beautiful 10-mile race continues, we're proud of have BankNewport as title sponsor."
This year's event features a number of new sustainability initiatives from BankNewport and Gray Matter Marketing: compost receptacles for organic disposables, added recycling bins, and reusable athlete goody-bags provided by BankNewport.
"In partnership with Gray Matter, we are happy to contribute to the efforts of a more sustainable BankNewport 10 Miler," says Wendy Kagan, Executive VP, Director of Employee and Community Engagement, BankNewport, "Events of this size and scale can do a lot in reducing their effect on the environment, and we're committed to doing what we can to help."
The drawstring bags will be filled with snacks from partners Hippeas and KIND snacks, and more. KIND, High Brew Coffee and Polar Seltzer will be providing snacks and beverages for participants after the race. It doesn't stop there: local craft brewery Ragged Island Brewing Company will be offering a complimentary beer for runners over 21 years old at the finish line beer garden and festival!
The 2018 BankNewport 10 Miler benefits the Fort Adams Trust, the Boys and Girls Club of Newport County and the Boys and Girls Club of Providence. "Our partnership with these three great organizations has helped us fulfill our mission of giving back to the communities in which we work and live," says Gray. A team of 100 volunteers from the organizations, as well as others, will be helping with registration, on-course water stations, set up and clean up.
Also new this year is bib pickup on Saturday at Rogers High School. To provide our participants with a more streamlined bib pick up experience, we've moved pick up and on-site registration for Saturday ONLY to the high school, in order to avoid conflict and parking challenges with another event going on at our usual location. Bib pick up and on-site registration (if available) will still be at Fort Adams on Sunday.
When the starting gun fires at 7:30 on Sunday morning, participants will start just outside the historic walls of Fort Adams, exit the State Park, turn right onto Harrison Avenue past Hammersmith farms and follows a looped route that takes them on a scenic tour of some of Newport's most famous vistas.
For information on possible traffic delays and community impact, please visit www.banknewport10miler.com.
The BankNewport 10 Miler is a part of the New England 10 Miler series. This year's events include the completed Portland 10 Miler (April 22nd) and the upcoming Vermont 10 Miler in Stowe, Vermont on November 5th.