5 Questions with Katie Garvin, 2018 Ocean Road 10K Winner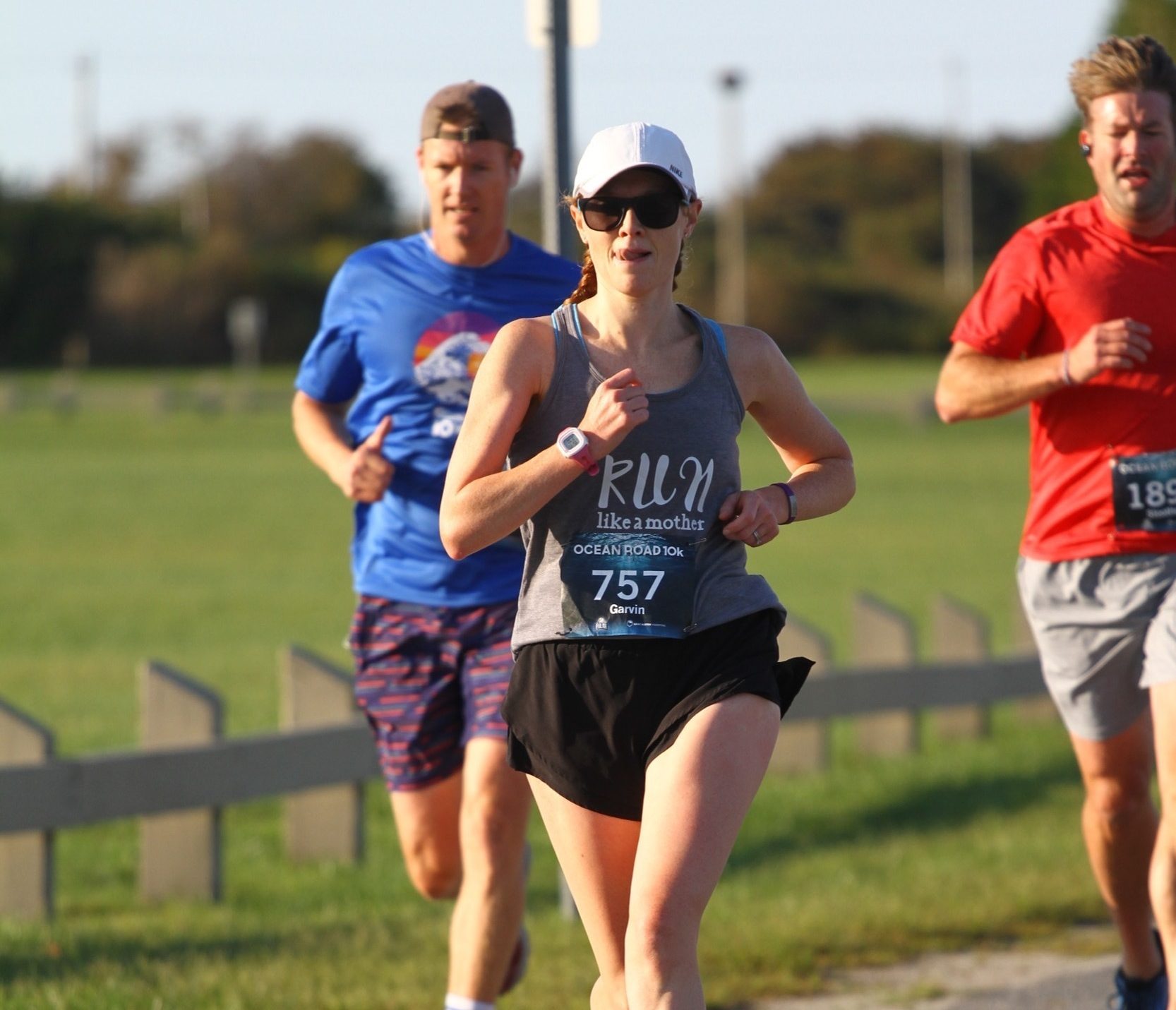 The 2018 
Ocean Road 10K
 was held on September 30th under blue, sunny skies. The sold-out event saw Katie Garvin, from Kingston, Rhode Island take the top female spot with a finish time of 42:25. We caught up with Katie for a quick chat:
What do you like about the Ocean Road 10K?
This race is at such a great time of year in terms of the weather and the scenery. A sunny, crisp, fall day is just the absolute best for running and the timing of the Ocean Road 10k gives it a great shot of delivering this sort of idyllic day.
The course runs past some gorgeous scenery; what's your favorite part?
Being able to run along the water for various parts of the race is such a nice treat, the view cannot be beat from pretty much any point of the race that gives an unobstructed view of the ocean.
What do you love about the 10K distance?
The 10k distance is a great way to enjoy the race experience and come away feeling like you got to push yourself, but without necessarily having the build-up that feels more critical when running a longer distance like a half marathon or marathon. The 10k allows for a race to be such a fun mix of new and veteran runners, so the energy is often really great, too.
What advice would you give to a runner who is just starting out?
Enjoy the training as much a possible. Being able to run is an absolute gift and the positive benefits can extend into so many aspects of a person's life. If every run can feel like a privilege then hopefully it won't feel like a chore.
If you had a superpower, what would it be and why?
To never get injured! Naturally, so that I could run uninterrupted and reap the benefit of all those endorphins year round!