5 Questions with Ben York, 2019 Portland 10 Miler Winner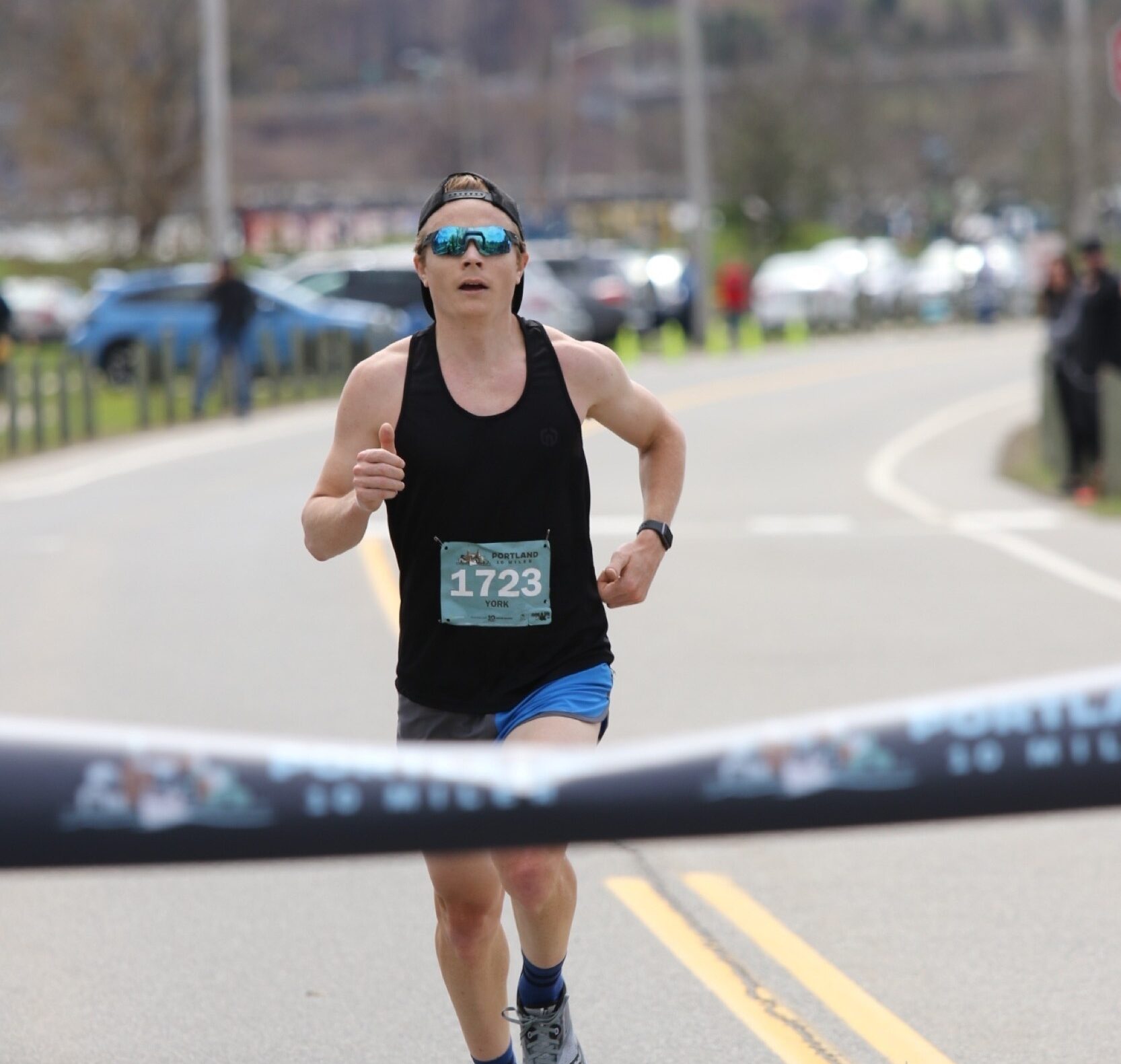 Sunday, April 27th was an exciting day to be a runner in Portland with second annual Portland 10 Miler at Edward Payson Park. Ben York, a Santa Barbara California native currently studying at Tufts University Medical School in Boston, was the first finisher. York completed the 10 miles in 54:01, setting a new course record by nearly two minutes. We caught up with Ben post-race:
Why did you decide to run the Portland 10 Miler?
I decided to run because several of my friends from Tufts Medical School (where I am a first-year student) identified this race as a fun one! Tufts has a program that sends students to Maine Medical Center for the month of May during 1st year and then the entirety of 3rd and 4th years. I wanted to come up and hang out with my Maine classmates and see Portland a bit.
What was your favorite part of the Portland 10 Miler?
My favorite part about the 10 Miler was the course…being along the water for the majority of the race was amazing, and the weather happened to be perfect that morning as well. The weekend in Portland was fantastic. It was great to see the Maine classmates and explore Portland. I am from California so any chance to explore the east coast is a good opportunity! Getting to celebrate with my classmates after the race made all the pain of running worth it.
What do you love about the 10-mile distance?
I've never actually run the 10-mile distance before, but I'm now in love with it. You can send it harder than a half-marathon and take more risks, which makes for an exciting race day and some wicked fast times (do I sound East Coast yet?).
How do you prepare for race day?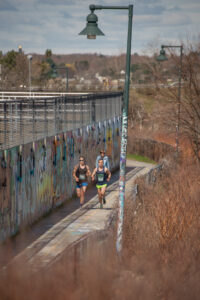 I usually prepare for race day by eating all of the carbs. All of them. Fueling is an important part of my preparation, as is adequate training of course. Being a medical student makes it a little tough sometimes, but running is a nice escape from the demands of the classroom and clinic. The day before I race, I try not to stay on my feet too much, but I like to get a short run in just to loosen up the legs.
If you could choose any two famous people, living or dead, to have dinner with, who would they be and why would you choose them?
Leonardo da Vinci and Roger Bannister. Leonardo because he was one of the first to really study and describe the human body through dissection. He did this in order to better paint the human form by capturing the nuances of musculature and motion. He was just a fascinating person with relentless curiosity, which I try to emulate in school as much as I can.
Roger Bannister also has a connection to medicine. He is famous for being the first person to break the 4-minute mile, but many people don't know that he did this while training in residency as a junior physician. He went on to become an accomplished neurologist and even states that his accomplishments as a physician outshine his record-breaking performance as a runner. I would love to pick Dr. Bannister's brain about what it was like to train as a runner while balancing the demands of medicine as a career.